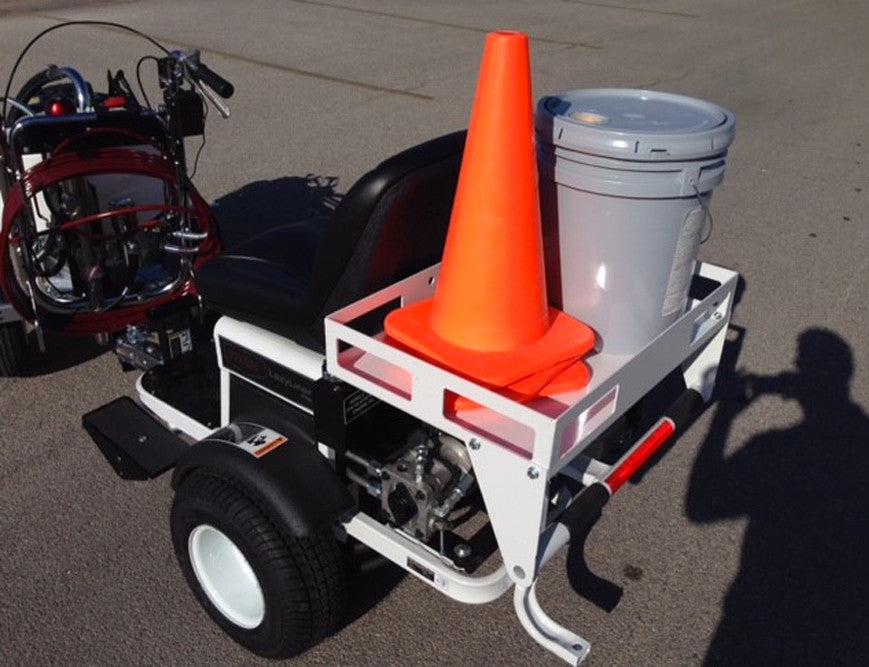 LazyLiner™ Tray
CALL FOR SHIPPING QUOTE AND TO ORDER!


(217) 821-0260
Install the LazyLiner™ Tray on the back of your LazyLiner™, and give yourself the ability to carry around additional items, such as extra paint, or anything you might need.
Installs easily on the back of the LazyLiner™ Elite.
However, to add the tray to the LazyLiner™ Pro, you'll also need to purchase and install the LazyLiner™ Pro Bumper - Engine Protection Bar.